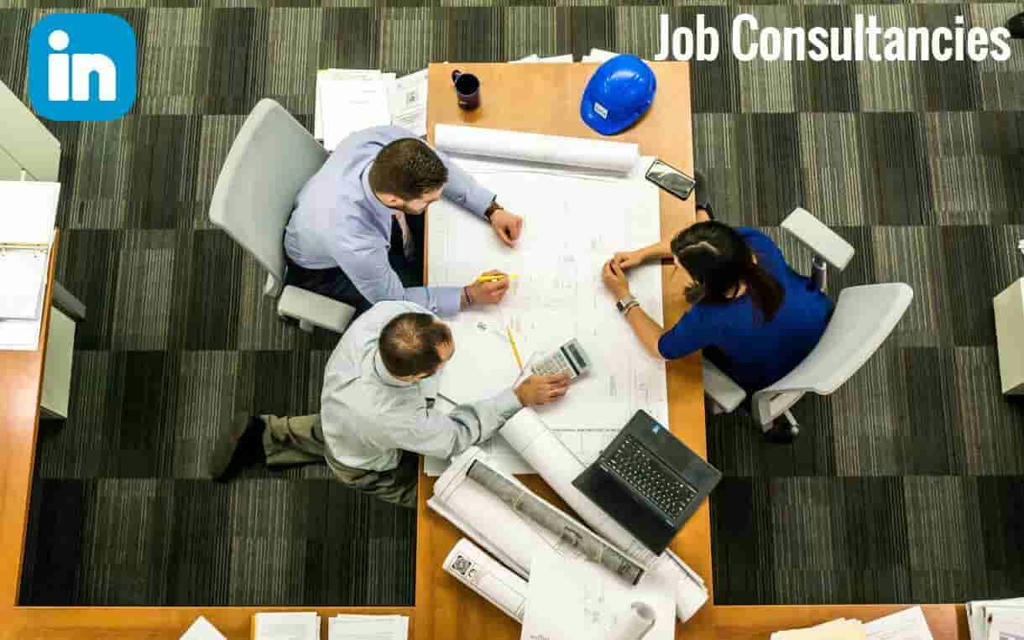 job consultancies in Pune


Consultancies in Pune for Job search
In the job, Pune teams examine list of consultancies and prepare for you.
go through all Job Consultancies in Pune
which are very helpful.
We are not promoting any consultancy we are here for job seeker and don't give money for any consultancies, which do not require.
MSA Consultancy Services.
Location: Pune
Address: Office no. 102 & 203- 204, 2nd Floor, Shankar Parvati Chambers, Opp. Madhuban Restaurant, Dhole Patil Road, Pune.


Since the last 27 years, MSACS has made trusted hundreds of clients within India,
Middle East, Africa and Japan and continues to provide them with HR services.

MSACS has a corporate office in Pune and other branch offices in Mumbai, New Delhi and Bangalore.



MSA providing the following Service.
Executive Search

·

Overseas Recruitment

·

Professional Staffing

·

RPO

·

Learning and Development Services / Corporate Training Services

·

HR Consulting Organizational Development Services
our success stories
Executive Search And Recruitment
Executive Search Assignments Handled For Multi Sectors.
A Few Sector Wise Success Stories
Engineering & Manufacturing
BFSI/ NBFCA
FMCG/ Consumer Durables
Software consulting/ information technology
Pharmaceutical/ healthcare
Construction/ real estate/ retail
Energy/ oil & gas/ petrochemical
Infrastructure
entertainment/ media
skilled/ semi-skilled labor
unskilled labor
Professional Staffing
Corporate Training & HR Consulting Services.
Bhosle Shinde Arcade Office no 45,46,47 1st Floor, Near Deccan Gymkhana, J.M. Road PUNE-41
Concern Person: Bhagyashri Thakur
020-65001270

+91 9890075111
Our agency is supported by a large database of High skilled candidates (Qualified or Fresh or experience Suitable for all types of Grades & Posts.

provide training to Candidates who want to make a career in the Call center, IT sector, Telemarketing as a CSA as well as we provide Electronics, Mechanical jobs for that we take nominal fees from the candidates.
Location: Pune
Address: 3rd Floor, Unity Commercial, Opp. Oriental Bank Of Commerce, Main Road, Baner,
Pune - 411 045
For General Information:
For Job:
For Recruitment :
Contract Staffing Services:
Corporate Training Services :
Payroll Outsourcing Services:
RPO (Recruitment Process Outsourcing):
HR CERTIFICATION


We provide India's Best HR Practical Training & HR Certification.
Placement support and profession Help
Personality development training
Pune
Address: 2, Sita Park, First Floor, Opposite Shivaji nagar ST Stand, Pune – 411005.

Contact: +91 20 25512151 / 9970466594

Navi Mumbai

Address: G 98, Fantasia Business Park, Next to Inorbit Mall
Opposite Vashi Railway Station, Navi Mumbai 400703.
Contact: 8779013702 / 773 898 0318

Our Services

Oil & Gas Recruitment

Infrastructure and Power Recruitment

Industry & IT Recruitment.

Certificate Attestation & Best Immigration consultants in Pune.
Apostille Certificate Attestation.

Personal Certificate Attestation.


Registered Office Pune
Plot 407, Amar Srushti, S.No. 216/217/279, Behind Govt Fishery, Hadapsar, Solapur Road, Pune-28 (MH) India.

Contact For Candidate
Phone No: +91-9371017445

Email: [email protected]

Contact For Corporate

Phone No: +91-9595515970

Email: [email protected]

Email: [email protected]

[email protected]
Over 23 year of Experience I especially recommend this consultant. It looks like a professional and has multiple services.



BHS Staffing Services Pvt. Ltd.
working as placement agency for IT and Non-IT Companies as a placement consultant we have successfully placed many candidates over the years.
we are also working as overseas job consultancy in Pune for our overseas recruitment, we provide our own job site or job portal for IT and Non-IT recruitment, over the year we have posted many jobs in Pune and around areas and overseas jobs we operated since 2004.
Manning Services /
Recruitment Staffing /
Payroll.
Nissar Consultancy Private Limited

.
Our firm is rendering Manufacturing Recruitment Service.
To implement this service, we have selected a skillful team of professionals.
Nissar Consultancy Private Limited
Dattawadi, Pune, Maharashtra
Talensetu Services Pvt. Ltd

We offer a full range of IT Staffing Services to equip you with the people, skills and competencies required to get IT done. Through our IT Staffing, Recruiting and Professional Placement services, we help to save you time, cost, and frustration.

Erandwane, Pune
Call +91-8046075013

we manage the required resources for you.

Work with a resourceful organization, a friendly team and industry experts to ake your business to the next level.
·
IT
Hire efficient tech-savvies and skilled IT professionals to boost your business.
·
ITES Your
Company deserves professionals who can deliver the result. We know how to get them for you.
·
BFSI The
banking and finance professionals who are trained by industry experts.
·
Retail Swift
and skilled workforce for your retail business handpicked by our experts.
·
Telecom the
telecommunication professionals that are trained and groomed at Talensetu.
·
Engg and manufacturing Industry
- ready workforce having sound knowledge of the manufacturing industry.
Aayansh Germinate Pvt. Ltd.
Bachelor IT Recruitment Services, 1, in Pan India
Call 08048843376


We can provide resources on contractual as well as a permanent basis. Our expert's areas are SAP, Oracle, Big data, Hadoop Admin, Developer etc.
Aayansh Germinate Pvt. Ltd.
Near Savitri Phule Bai Udhyan, Jagtap Dairy
Pune - 411027 Maharashtra, India
Placewell Indus Services Pvt. Ltd.
Manufacturing Full Time Domestic Recruitment Services, Industrial Work.
Pritam Bora - Call 08048928365
Placewell Industrial Services Private Limited is engaged as a service provider of Labour Contract Service, Housekeeping Services, Recruitment Service, etc.
Placewell Industrial Services Private Limited
14 ABC, Sagar Corner, 4th Floor, Nashik Phata
Rectus Hr Solutions
Gaurav Kumar - Call 08048714625
No. 309, Mayur Trade Centre, Chinchwad Station

we are offering Permanent Recruitment Service, Temp Recruitment Service, and Contract Recruitment Service. We hired only experienced professional that render these services according to the clients need.
M/s. Sanchita Consultancy
Sanchita Mahanty - Call 08042964457 BPO

Door No. 21, 2nd Floor

Bannerghatta Road

Bengaluru - 560076 Karnataka, India
e, "M/s. Sanchita Consultancy", are a reliable service provider, occupied in offering Manpower Recruitment Services, Unskilled Labour Service, Manpower Support Service, IT Placement Services.
Bhakti Consultants
Viman Nagar, Pune, Maharashtra.

Bhakti Consultants.

Mobile: +91 860 530 5500

Instagram: https://www.instagram.com/bhakticonsultaants

LinkedIn: https://www.linkedin.com/company/bhakticonsultaants/

Facebook Page: https://www.facebook.com/bhakticonsultaants

Our Recruitment Consultancy is absolutely FREE for the candidate!
Vaze Placement services
Proving Staffing and recruiting across all sectors.
HR Training Pune - 9921004643
Digital Marketing Training - 7774018435
For Franchise - 7447431403
[email protected]

We have started HR REMEDY INDIA as job consultancy in Jan 2008.
For Clients
List of Top Job Consultancies in Pune
39, Opp. OBC bank, 2nd Floor, Nr. Bata Chowk, M. G. Road, Camp · 099609 29250

No.206, 2nd Floor, Sterling Center, Opp.Hotel Aurora Tower, 020 6725 2300

Office No. 36, 5th Floor, Royal Towers, Pune Nagar Road, Viman Nagar,

Global reach IT Consulting Services Pvt Ltd

B1, Konark Campus, Viman Nagar, Mhada Colony, Viman Nagar,

Rohan Mithila, Bldg.No.E-7, Flat No.302, Airport Road, Viman Nagar,

Kandarp Management Services Pvt. Ltd.

Royal Tower, Viman Nagar Road, Viman Nagar, Pune,

2 A & 2 B, Pillar H, Near Kiddies Oxford, In the lane, opposite Shri Krishna Veg, Viman Nagar, Pune,

Future Way Placement Consultancy

Flat no.2, 2nd Floor, Sitankur Gulab Building, Near Shivaji Statue,, Opp. Thorat Udyan, Kothrud, Pune

Sankalp Career Consultants

E-21, Rahul Complex, Paud Road, Pune,

B/4, S. No. 10/1, 12A, 1st Floor Uday Park Madan Talathi Marg Opp, Rahul Nagar,

Puja Room, Vrundavan Society Ground floor,Plot No.259 S.No.97®, Paud Road, Bhusari Colony, Kothrud, Pune,

SmartHunt4U

- Pune (A Placement Division of SQUAD Infotech)

Office No. 201, 2nd Floor, Madhav Hari Apartment, Near Sheetal Hotel, Karve, Road,

Office No.6, Ground Floor, Orient Plaza, SRPF Road, Near Kothari Wheels Maruti Suzuki Showroom, Ramtekadi, Pune,

Liberty, Building E-1, Flat No 7, 3rd, 2, N Main Rd, Koregaon Park, 093710 17445

Office 6, 3rd Floor, B-Wing, Above PMS Office, Destination Center, Magarpatta City, Hadapsar

Mega Center, 308, 2nd Floor, Magarpatta Rd, North Hadapsar,

Plot No. 407, Sector No. 24, Nigdi, Near Kaniya Hospital Pradhikaran, Jagruti Bhosale

Phoenix Corporate Solutions

Office No 2 1st Flr Prestige Plaza, Akurdi, Pune - 411035, Opp Formica Company (Map) 9960324436

B604, Capital Towers, Wakad Link Road, Wakad, Pune,

A-1203, Green Olive Appts, Near Symbiosis D Boys Hostel,, Hinjewadi Phase 1, Pune,

Shree Mahakaleshwar Road, Echoing Greens, 101, Near, Hinjawadi Flyover, Shankar Kalat Nagar, Wakad, Pune,

office no. 108, 1st floor Wisteria fortune, Bhagwan Nagar, Bhumkar Nagar, Wakad, Pimpri-Chinchwad, 093701 53375

Plot No 19, Rakshak Society, Aundh Camp, Aundh camp,

Greenfields Management & Placement Consultants Pvt. Ltd.

201, Supreme Centre, Above Bonsaii, Opposite Deutsche Bank, Anand Park, Aundh, Pune, 020 2589 0644

B-13, Swojas Co-Operative Housing Society, Parihar Chowk, Aundh, Pune, 084118 62129

No.7, Sagar Apartment, 3rd Floor, Above Wellness Forever, Opp Parihar Sweets Parihar Chowk, Aundh,

Blue Venture Consultancy Services

Office No.35,3rd Floor,DP Road,Vedas Center,Near Shivsagar Hotel,Opp: CCD, Aundh, 097668 97775

Flat No 30, Niyoshi Park-3, Second Floor, Opposite Bank of Maharashtra, Aundh

Mont vert Apex, Office No.407, level 4, Survey No.131/1, Baner Rd,, Opp Orchid School, 091580 00882

3rd Floor, Unity Commercial, Opp. Oriental Bank, Main Road, Baner, 096898 80306

4, Revati Arcade - II, Baner Rd, Baner, 077760 00080

LexCare Global Consultants Pvt. Ltd

The Capital, Baner-Pashan Link Road, Next to Rolling Hill, Baner, Pune, 020 6940 0480

30, 3rd Floor, Rajdeep House, Baner Rd, Rajyog Cooperative Housing Society, 084464 84144
Conclusion
These are the known Job Consultancies in Pune all locations. Please call and Submit your resume to respective consultancies to get job as soon as possible.